Backyard with Bike, 1989, first grade
110 color photograph
This picture of my bike in the backyard was my first photograph, which I took on my birthday from the porch of my club house. Both the camera and the bike were birthday presents.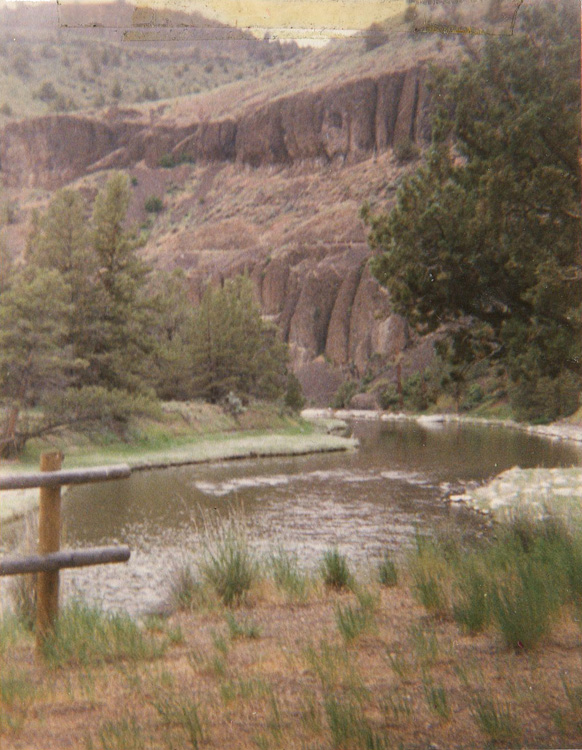 Crooked River, 1993, fourth grade
110 color photograph
This photograph of the Crooked River was the first picture which I took with the intention of it being art.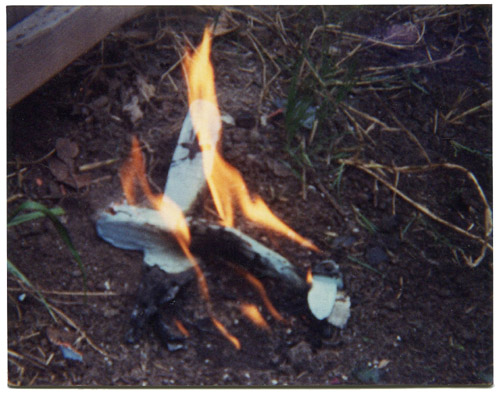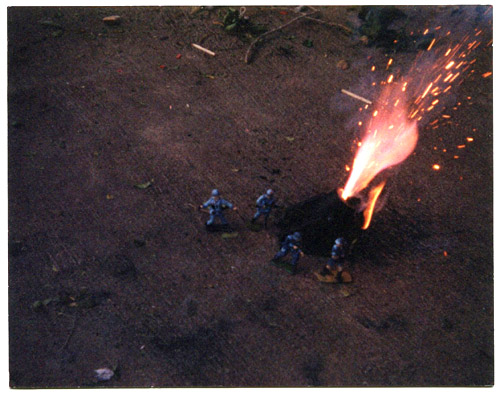 Shot Down Enemy Plane, and Soldiers with a Cannon, 1994, fifth grade
110 color photographs
Many of my photographs from elementary school were scenes staged with scale models and plastic figures like these scenes from a battle. My friends and I would make up stories, and the photographs would illustrate events in the narrative. These battle scenes are from a World War II fantasy where the Nazis invade the US. A year after taking these photos I attempted to make the same story into a stop motion animated movie. I filmed fifteen minutes of footage, the first half of the movie, but I wasn't able to finish the second half because the script called for many aerial fights with airplanes (think Hughes' Hell's Angels) and I didn't know how to do the animation.